Recent Books From Peter DeHaan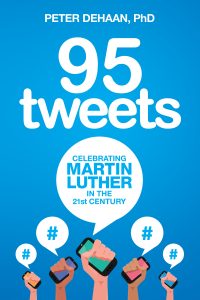 Celebrate the Protestant Reformation and Martin Luther when he posted his list of ninety-five concerns to the door of All Saints' Church in Wittenberg on October 31, 1517.
Most Protestants have heard of Martin Luther, but they know little more. Discover what Luther said in his history-changing document that people talk about but have never read.
Learn what Luther's ninety-five theses meant 500 years ago.
Understand the significance behind his work.
Explore how the ninety-five theses apply to us today.
Consider reformation as an ongoing effort.
Reassess your spiritual practices.
95 Tweets explains the meaning behind each of Luther's ninety-five concerns. Then it updates the basic premise of each one, reframed as ninety-five tweets, complete with hashtags. 95 Tweets concludes with a present-day list of ninety-five tweets for the modern church. The intent is not to criticize her but to encourage ongoing reforms.
95 Tweets is available on Amazon.
More Peter DeHaan Books
---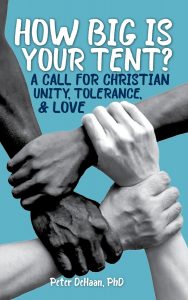 Consider Christian unity, tolerance, and love in How Big is Your Tent?
This groundbreaking book will challenge the way you think about Christian unity. Redefine your definition of tolerance. Show you what love in action looks like. And it just might help you see how big your tent can grow.
---
The Christmas Presence anthology features themed short stories, personal essays, poems, and more. It includes two short stories by Peter DeHaan: one young adult and the other sci-fi.
Christmas is a time of reflecting and rejoicing in the greatest gift on earth ever given … Jesus! May this book assist in your journey of Advent.
---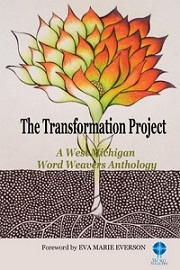 The Transformation Project: A West Michigan Word Weavers Anthology is a compilation of essays and short stories, all relating to the topic of transformation. Included in the book's twenty-two items is "The Seven Transformations of Peter DeHaan," a personal essay of spiritual transformation and personal growth by Peter DeHaan.
---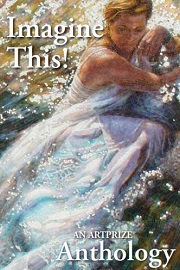 Imagine This! An ArtPrize Anthology adds the written word as a new art form to the acclaimed ArtPrize festival, one of the world's largest art competitions, held annually in Grand Rapids, Michigan. Peter DeHaan, from Southwest Michigan, was a finalist for his poem, "Why I Write." Also featured are Jerry Barrett (poetry), Sally Stap (essay), and Jennifer Allen (essay), along with sixteen other finalists. The anthology includes poems, essays, and short stories from writers across the nation.  More info…
Save