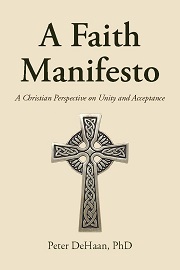 Receive Peter DeHaan's new e-book, A Faith Manifesto as a free thank you gift when you sign-up for his free monthly newsletter.
And don't worry. We won't spam or share your name with anyone else. You can unsubscribe at any time.
It will be sent the third Wednesday of every month.
May you enjoy reading Peter DeHaan's book and newsletter.